It's strawberry season, and what better way to celebrate the first signs of summer than by sharing our favourite strawberry jam recipe? Making your own jam is relatively quick and easy (even for the not so confident of cooks!), so if you have a spare half an hour this week, why not give it a go? We are confident that after making your own homemade jam, you won't ever want to buy jam from the supermarket again! This strawberry jam is bursting with flavour, making it the perfect addition on your toast, in scones or to fill a victoria sponge.
Ingredients
Method
Defrost your strawberries by leaving them to thaw out overnight in the fridge
Place your strawberries into a saucepan along with 250ml water and bring to the boil. Simmer for 20 minutes, or until the strawberries are tender and the liquid has nearly evaporated.
Add the sugar and juice of the lemon. Bring the mixture to the boil and cook until the jam reaches 105°c on a sugar thermometer.
Leave to cool for a few minutes and pour into clean, sterile jars and seal immediately.
Enjoy!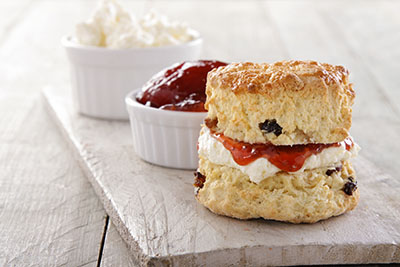 At British Frozen Fruits, we sell frozen strawberries all year round, meaning you can enjoy the taste of summer, even when strawberries are out of season! Shop our frozen strawberries here. If you would like to make some other fruit jams, our organic blackcurrant jam is also bursting with flavour!